Time and Dates
This training includes four modules:
October 13th-15th, 2023

October 27th-29th, 2023

November 10th-12th, 2023

November 24th-26th, 2023
Fridays  via Zoom 6:00-8:30pm
Saturdays in studio 1:00-4:00pm and 5:00-8:00pm
Sundays in studio 1:00-5:00pm
Cost
Early Bird $1200.00 (+gst)
After June 1st $1350.00 (+gst)
Tuition can be paid in instalments (min $150).
Cost of manual included.
No refunds on trainings or deposits.
Requirements & Recommendations
Must have taken at least one year of consistent Mat Pilates classes.
Must be practicing Mat Pilates regularly in the months preceding the training.
Must attend at least one in person or online class with Shannon prior to registering.
Must be able to attend all days of the training, complete all assignments and the  practicum.
It is recommended that you have some experience with leading a movement/fitness class, and at least one year of practice in Mat Pilates. A 200hr Yoga Teacher Training certification, Group Fitness Certification or Personal Trainer Certification is recommended but not required.
Description
This is a foundational Mat Pilates teacher training that covers some of the classical principles, exercises and philosophy of Joseph Pilates original work with the contemporary influences of biomechanical principles, a body-neutral approach and the influences of barre, breathwork, dance, reformer as well as other fitness modalities. Focus is placed on preparing participants to teach an all levels group Mat Pilates class with a balance of technical and creative mastery.
This teacher training will cover:
34 Classical Pilates exercises
Variations and modifications on the classical exercises
The History of Pilates
Postural Theory
Benefits of Core Stability
Anatomical Language and Cueing
Functional Anatomy
Physiology (as it pertains to movement)
Breathwork
Teaching Methodology
Class Planning
Incorporating Props
Working with Injuries
Leadership Training
The Social Context of Teaching
The "All Bodies Philosophy" for Teaching Pilates
Professional Preparation and Work Search
Teacher's Mentorship Program
About Shannon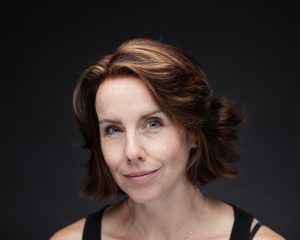 Shannon has been in the fitness, dance and yoga industry for over thirty years. In 2004 she received her 200hr Yoga Teacher Certification with Serenity Yoga and then opened a yoga studio in 2006. During that time she mentored over 400 teachers as part of the Lead With Love Mentorship program. After 8 years of business she sold her studio and then moved on to manage four other studios and became faculty for several other yoga teacher trainings. She began teaching Mat Pilates in 2014 and completed her Mat Pilates teacher training with Lela Dawson in 2018 and then assisted her in the following teacher training in 2019. Shannon has also completed her Reformer teacher training with Pilates Process. Shannon currently runs a successful online teaching business and she leads group Mat Pilates classes for Yoga Generation.
Check out Shannon's website HERE.
Application Process
We recommend that you attend a class with Shannon and speak to her about her program. You can book a class with her on our schedule page HERE. You can then sign up and prepay for a spot in the training. For more details, or to arrange a payment plan, email [email protected].