Please help our studio save on credit fees; switch to direct debit! It only takes a minute, but you do need a desktop (not your phone or the app), and your online banking information.
If you need help, call us or email us and we can talk you through this step by step.
Thank you!!!
Prestonne & Nicole
Instructions:
To connect direct debit Login to your Momence Account using your email and password.
1. Click on My account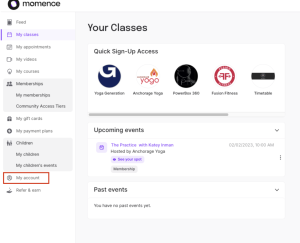 2. Click on Save ACSS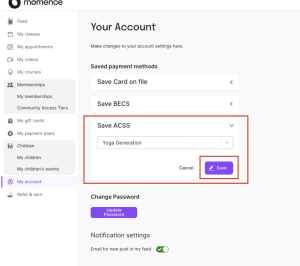 3. Select Yoga Generation and click Save
4. The Bank to Bank prompt will pop up and you'll click Agree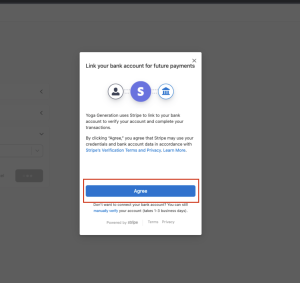 5. Select your bank from the list or search bar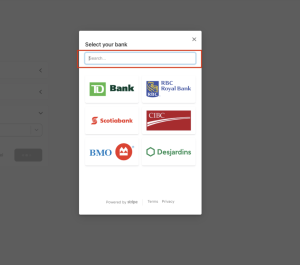 6. Once selected login to bank account and follow the permission prompts that follow