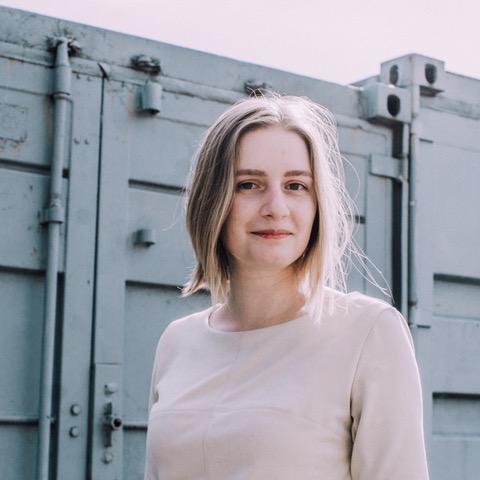 I discovered functional aerial yoga in 2017 and found it to be the first thing that freed me from the chronic back pain, improved my posture and the quality of movement and life. Since then, I've advocated the transformational and educational power of joy, strength, grace, and body awareness that functional aerial yoga holds.
Expect a movement-based class with core work, strengthening, joint mobility, fascial release, and feeling strong and free afterwards! During an aerial class, we will also have fun with balance moves and basic flips and tricks, crossing the gap between aerial yoga and aerial arts.
Originally from Belarus, I have completed two aerial TTs (with Anti-Gravity in Moscow and Biala Sowa in Poland), as well as a 1-on-1 mentorship with Sara Damm in 2019, and practiced aerial yoga in seven countries with multiple teachers.
After moving to Canada, I've proceeded with 200-hour LYT™ Yoga Method with physical therapist and yoga teacher Lara Heimann, and am looking to continue my 300h LYT™ Yoga Method training next year.
Both on the mat and in the air, I teach anatomy-based and physical therapy-based practice based on functional movement patterns, core integration, and optimal and inclusive alignment to benefit you both on the mat and in everyday life. I also have an affinity for somatic techniques like Body-Mind Centering and Feldenkrais Method, as well as manual methods like self-massage, fascial release techniques, and trigger points therapy.