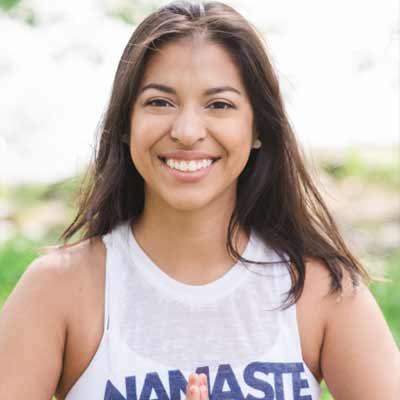 am Wendy Issa, an Ecuadorian yogini, entrepreneur, trained chef, story-lover and a traveler down to my bones! I am an eternal believer that everything happens for a reason.
Yoga came into my life in 2010. My newfound yoga practice helped me understand my feelings and emotions, reconnected my physical body & breath, and taught me how to monitor and be more conscious of my thoughts. I became aware of what I was eating, thinking and feeling. That awareness was key to learning to be present and love myself fully.
Yoga touched all aspects of my life and put me on the path to feeling empowered & whole again.
Before moving to Canada, I went to Costa Rica for my first Yoga Teacher Training. My YTT was led by my now mentor, teacher, and dear friend, Ashley Ludman. Five months later, I was teaching Yoga at studios and gyms around the Ottawa-Gatineau area and now in Vancouver! Throughout the years, I have been studying under an umbrella of amazing
teachers including Ashley Ludman, Dharma Mittra, Amanda DeGrace, George & Brenda Ferguestein, Seane Corn, Shiva Rea, Leslie Kaminoff, Susi Hately and more. I understand that Yoga is a practice, I will be a student in this forever.
After my mentor introduced me to Clarity Breathwork, Energy Healing, and Therapeutic Yoga, I began working on crafting my own style of teaching and Energy Breathwork & Bodywork was born! My classes are directed to help peel away the layers of your Outer-Self and discover your true nature. I will hold a safe space and guide you through a
unique combination of meditation, breathwork, asana & hands-on adjustments, moving and balancing your energy life-force, Prana.
As an Intuitive Energy Healer, Breathwork Instructor, and Yoga Teacher I can help you get back on your feet, wherever that is and whatever it means to you. And if you do not know, that is OK too! Little by little, I grew my self-healing toolset – from yoga, journaling, breathwork & meditation – to rediscover light and find balance in my body,
mind & spirit and I am so honoured to share them with you!