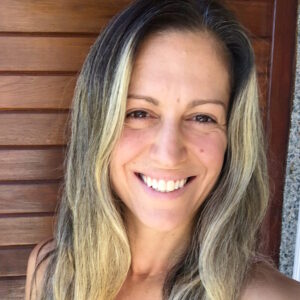 I am grateful for the joy that yoga brings to my life and to the lives of so many. I am especially passionate to help evolve the practice of yoga to empower movement and balance amidst a modern lifestyle of technology and sedentariness.
I completed my first alignment-based 200-hour YTT with Noah Maze, Ross Rayburn, and Christina Sell in 2013 and in 2020, an additional 200-hour in the LYT™ Yoga Method with Physical Therapist and yoga teacher Lara Heimann. I am currently underway in the LYT™ 300-hour advanced training.
The LYT™ Yoga Method, which stands for Lara's Yoga Technique, is a physical therapy-based yoga practice, based on deep core integration that emphasizes optimal alignment, intelligent sequencing and creative fun. It combines physiology, kinesiology and neurology with functional movement patterns to help every body operate at his/her highest potential to find freedom and joy on and off the mat.
Born in Brno, Czech Republic, I migrated to Toronto at a young age and later Vancouver, Canada where I met my husband and moved around the world – New York City, Tampa, Seoul, Singapore, Australia, Bali, San Francisco, Austin and back to my hometown of Vancouver. I am also a former drummer, passionate about music, and a mom of two girls, age 7 and 5, and a chocolate Lab.
Follow me on Instagram @sarka_yoga
Website www.sarka.yoga