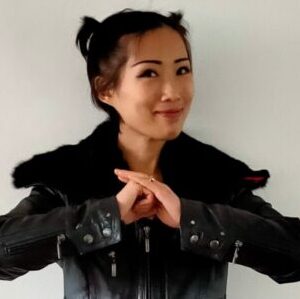 My name is Sammi Wang, a certified yoga teacher, and a professional Eco fashion designer, who lives in minimalist life style, and dreams to inspire millions of people to enjoy yoga and Eco fashion.
Growing up and under the influence of my grandfather who is eastern holistic medicine doctor and a tai chi master, I have devoted myself to an ongoing learning of a variety of ancient healing methods for promoting internal and external balance, including: Traditional Chinese medicine, Acupuncture, Chinese meridians, GuaSha scraping and Moxibustion. I believes that true balance in life comes from within the heart. I aim to bring a unique sense of empowerment to each of my students through intention, pranayama, asana and meditation with a natural, loving attitude. I also aim to guide an
d encourages students to explore the qualities of external growth and internal stillness, and to explore the union of the body, mind and spirit with a practice that is both physically active and internally / energetically calm.
Languages offered: English and Mandarin-Chinese.
Registered Yoga Alliance RYT-200, BCRPA YFL Yoga Teacher.