Time
***Fall 2023 dates coming soon***
Friday: 7:00pm - 9:00pm
Sat/Sun: 10:30am - 5:30pm
Hosted at our Pitt Meadows location.
Cost
$525 +gst

Tuition can be paid in instalments (min $150)
No refunds on trainings or deposits.
Who
This course is open to the public, but only 200hr Certified Yoga teachers will receive a teaching certificate. This training is certified as a Yoga Alliance Continuing Education course for a total of 20 hours.
Description
Rewire is a compassionate, somatic and therapeutic approach to stress, trauma and dis-ease. The course builds on the following foundational principles: 
1. Trauma is defined as anything that causes the body to create tension; to brace against an outer or hold down an inner experience 
2. This trauma is held in the body as very real, kinetic energy created by the fight/flight/freeze response 
3. Healing naturally happens when this energy is finally allowed to move freely and intuitively within and through the body
Within these principles we examine the impact of our childhood in the creation of our ego, character armour and response to the world, different parenting strategies and how they have impacted our own thought patterns, behaviours, beliefs and the way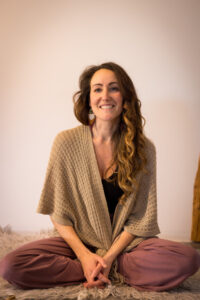 we interact with ourselves, others and the world at large. We look at the impact of living in a culture that glorifies a fast paced, achieving and ultimately stressful lifestyle. We examine the difference between experiencing trauma and becoming traumatized, developing PTSD and why these phenomenon are specific to humans. We see how addictive behaviour, loneliness, isolation, depression, anxiety, ADD, ADHD, overachieving, busyness and the inability to slow down are all natural responses to the things we have endured in our lifetime versus a flaw in our character. 
In all of this, we also take the time to feel ourselves and all of this in the body. The somatic approach to this work invites a deeper felt sense of all of this and a safe space to feel, process and discharge the kinetic energy that we have been holding. Thus, Rewire is informative not only to the mind, but also to the body as it allows a shifting in deeper somatic layers within our body that can alter the fascial connections, switch on or turn off neural pathways in the brain and begin the process of rewiring your nervous system and ultimately charming your life. 
Everything shared is backed by science, experience and cutting edge research by the founders of this field. It has been the essential work that has created lasting integrated change for myself and many who have taken this course with me over the last 3 years. 
About Reanna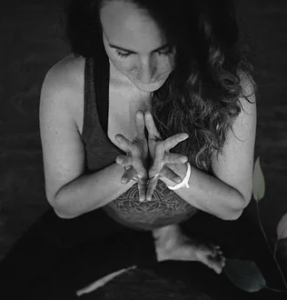 Reanna has been teaching and guiding others for 14 years through the practice of yoga. In her research of the body she was lead to these amazing approaches for deepening the capacity for personal health and growth. She is a master teacher, a compassionate space holder and wonderful soul.
Application Process
Please click 'Sign Up'. You will be redirected to a payment page. Once you have purchased your spot in the training, you will be contacted by Reanna to complete an intake form. If you have any questions prior to signing up, please reach out to our team at Yoga Generation. For more details, or to arrange a payment plan, email [email protected].